How does reduced set up and pack down times, lighter products that are easier to handle, and inflatables designed to pack tighter, so they need less storage space sound? Good? Great. Let us explain.
We understand that in the past large inflatables have been tricky to manoeuvre and have taken up too much precious storage space on board. We aren't trying to talk you out of inflating the fun for your guests, we want to let you know that we hear you and we work hard every day to make life easier for crew, and even more enjoyable for guests.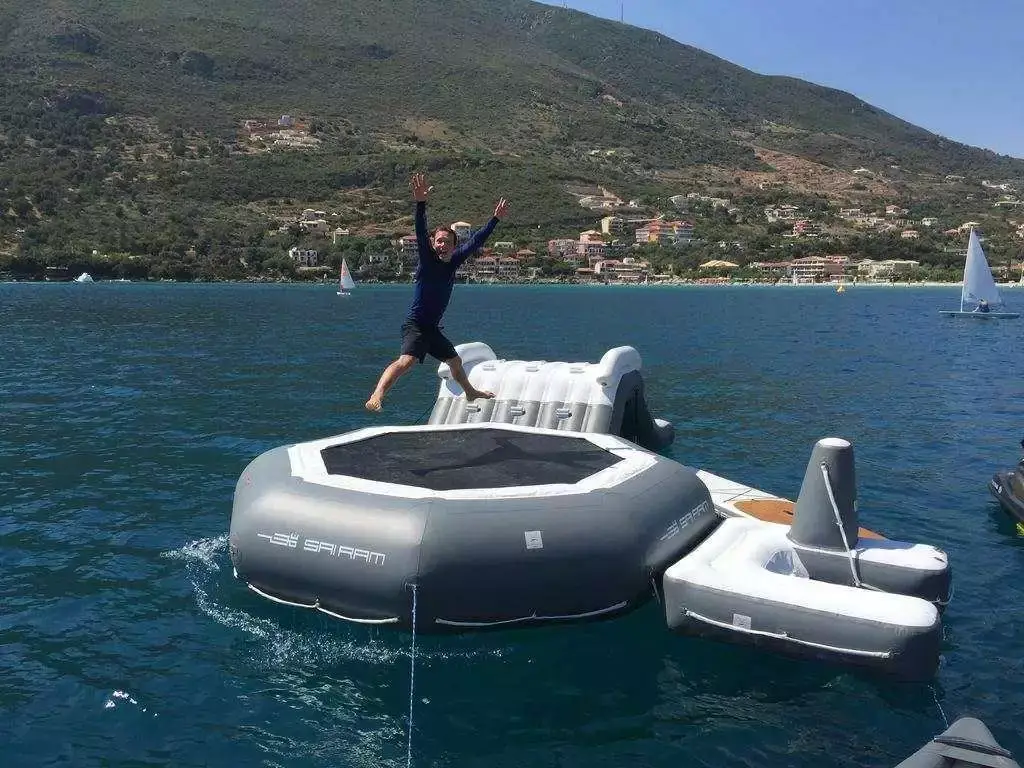 We use our years of experience working with superyacht Captains and crew to determine the most practical places for product tie downs, making maneuvering and securing our inflatables easy. Having D-rings and tie downs in optimum locations makes a huge difference in how easy the products are for crew to handle and secure.
Our patented RapidFlate technology means that FunAir products inflate and deflate up to 6 times faster than others on the market. That's a huge time saver right there and we've received incredible feedback from yacht Captains telling us how much easier busy charters are when their yacht slide takes minutes not hours to inflate and deflate.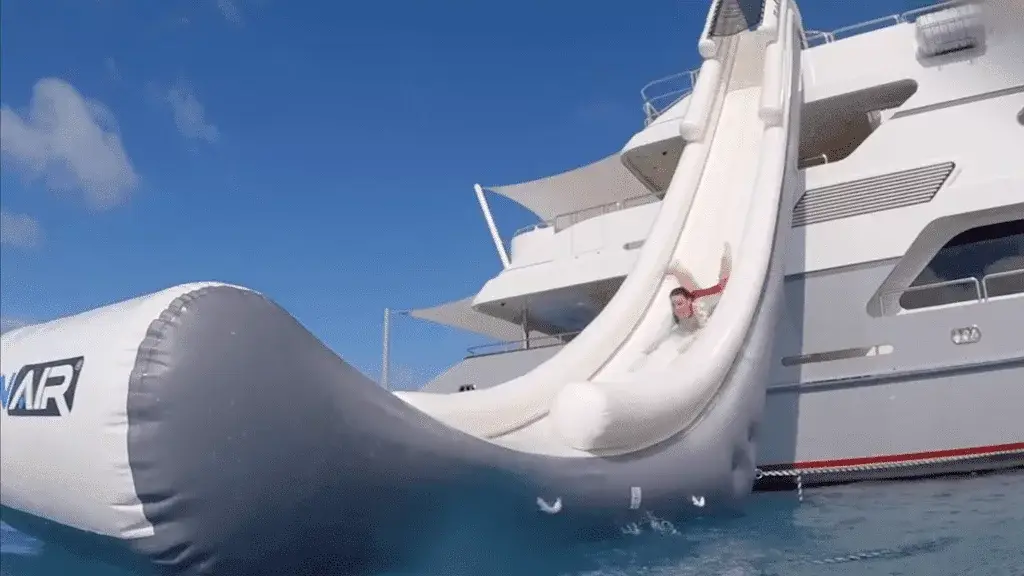 We work crew friendly storage options into the design stage of each product to help keep stress for crew to a minimum. Every toy is designed to fold tighter, with clever offset seams which means the material folds flatter and neater, making storage more manageable. These also make cleaning and drying the inflatables a lot easier, reducing the risk of damp areas conducive to mildew, and again saving precious time. Plus when we are thinking about where to place those D-rings and tie downs we mentioned, we also make sure they are offset too and don't mess with the folding process.
The materials we source are the lightest and strongest available. We never stop looking for ways to improve our products, and our in-house engineers and design teams work closely with all our clients to ensure safety, fun and ease of installation for EVERY SINGLE product we produce.
We are constantly looking to make things easier and quicker for you, so we welcome any feedback on your inflatables. Get in touch and let us know your thoughts, and of course ideas for the next toy you want on board!