FunAir inflatable Sea Pools bring added luxury and convenience for owners and guests who enjoy swimming out in the ocean during their superyacht experience. These netted pools help to provide protection from jellyfish and sea critters with a tightly woven mesh, and provide an enclosed area to prevent less experienced swimmers from floating away in the current.
From our iconic Beach Club Sea Pool with stable decking and inflatable Chaise Loungers for the ultimate poolside experience, to lightweight Lagoon Pools that take just a couple of minutes to inflate, we have options to suit everyone.  
Popular Sea Pool Designs Include: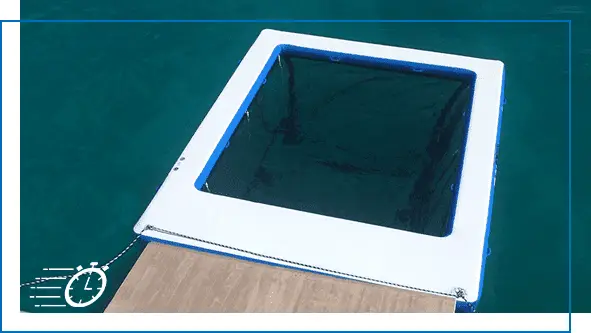 Many of our Sea Pool designs are so popular that we have built an in-stock inventory to accommodate time sensitive requests. An excellent option for the yacht broker who needs a Sea Pool fast to secure a last-minute charter booking. Look for options below with our QuickShip icon.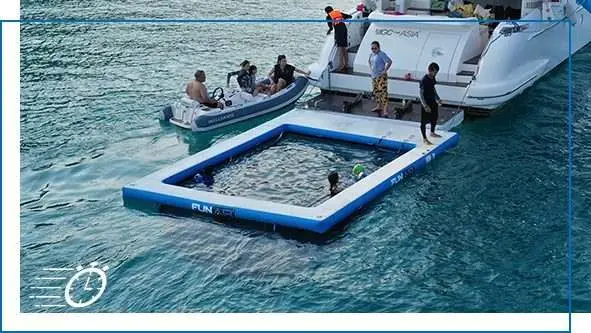 FunAir Netted Sea Pools give you the comfort of knowing you have added protection from any uninvited sea creatures with the option of various types of netting to suit your needs. You also have a secure space for younger and less confident swimmers who don't have to worry about floating away if the current picks up.
Why Choose a FunAir Inflatable Sea Pool
We stock various types of netting to help keep even the smallest sea critters at bay so guests can spend more time enjoying the ocean.
Our patented SeaStairs truly innovate how people get in and out of our yacht pools. Simple, elegant and easy for all ages.
Swimmer Assist Grab Handles
Its all about the experience at FunAir and our swimmer assist grab handles give security to those less confident in the water.
Our pool fillers can create a usable lounging space on the deck and prevent guests from falling into an empty pool.
FunAir superyacht inflatables are thoughtfully designed by our world class engineering team and carefully hand-made with the world's best materials and manufacturing techniques.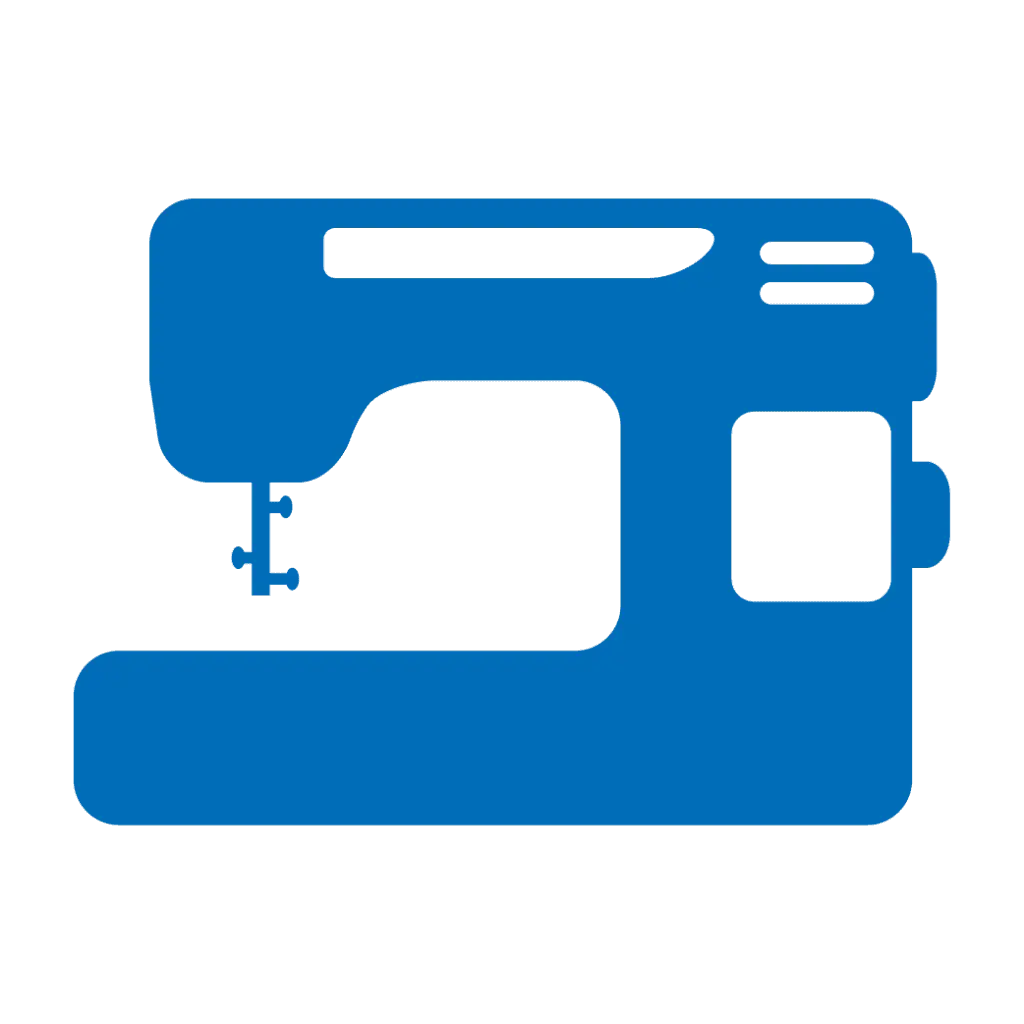 Drop Stitch or 0.9mm 28*26 1000 denier PVC with FR and UV ratings, 12 oz. – 1000 denier baffling, 316 stainless steel hardware, non slip material, hot air welded seams, no-rot netting.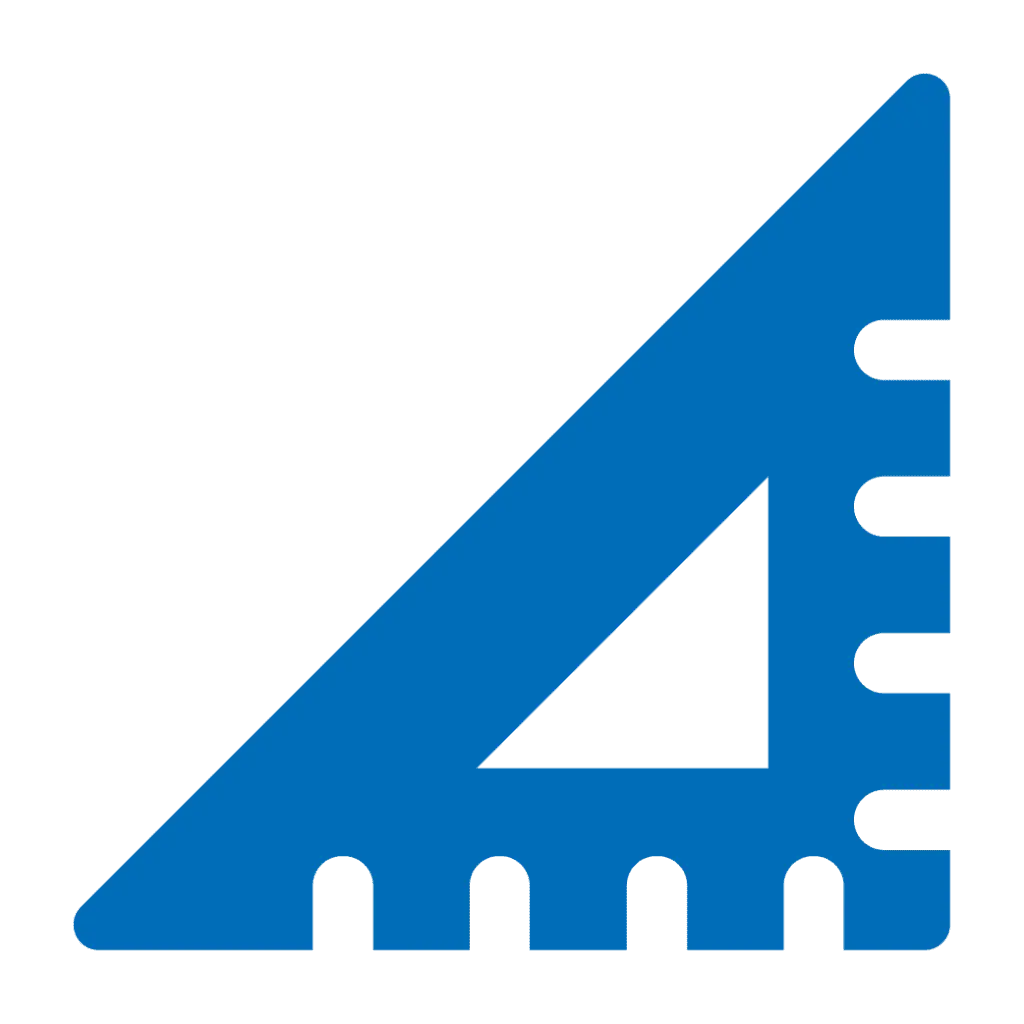 Sizes and weights vary depending on the design and materials selected for your inflatable pool. Typical sea pools are 5Mx5M.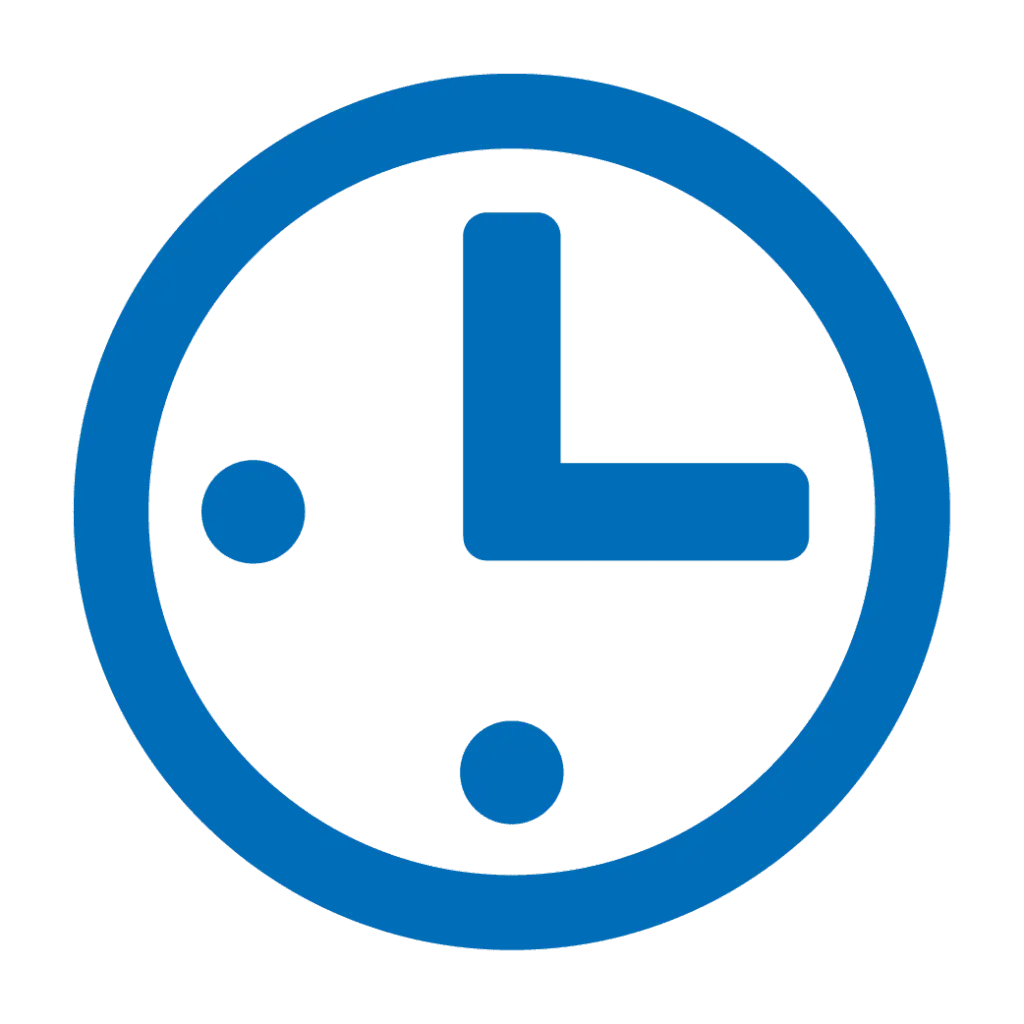 Average set-up time is 30 minutes depending on configuration.
3 year limited warranty.
Full details available on request.
FunAir – Your Premium Yacht Sea Pool Supplier
If you need a custom superyacht Sea Pool or an in-stock QuickShip inflatable delivered in just a few days, team FunAir is ready!
Outstanding quality and service are two of our core foundations.
Here's what some of our customers and partners have to say about our inflatable superyacht Sea Pools.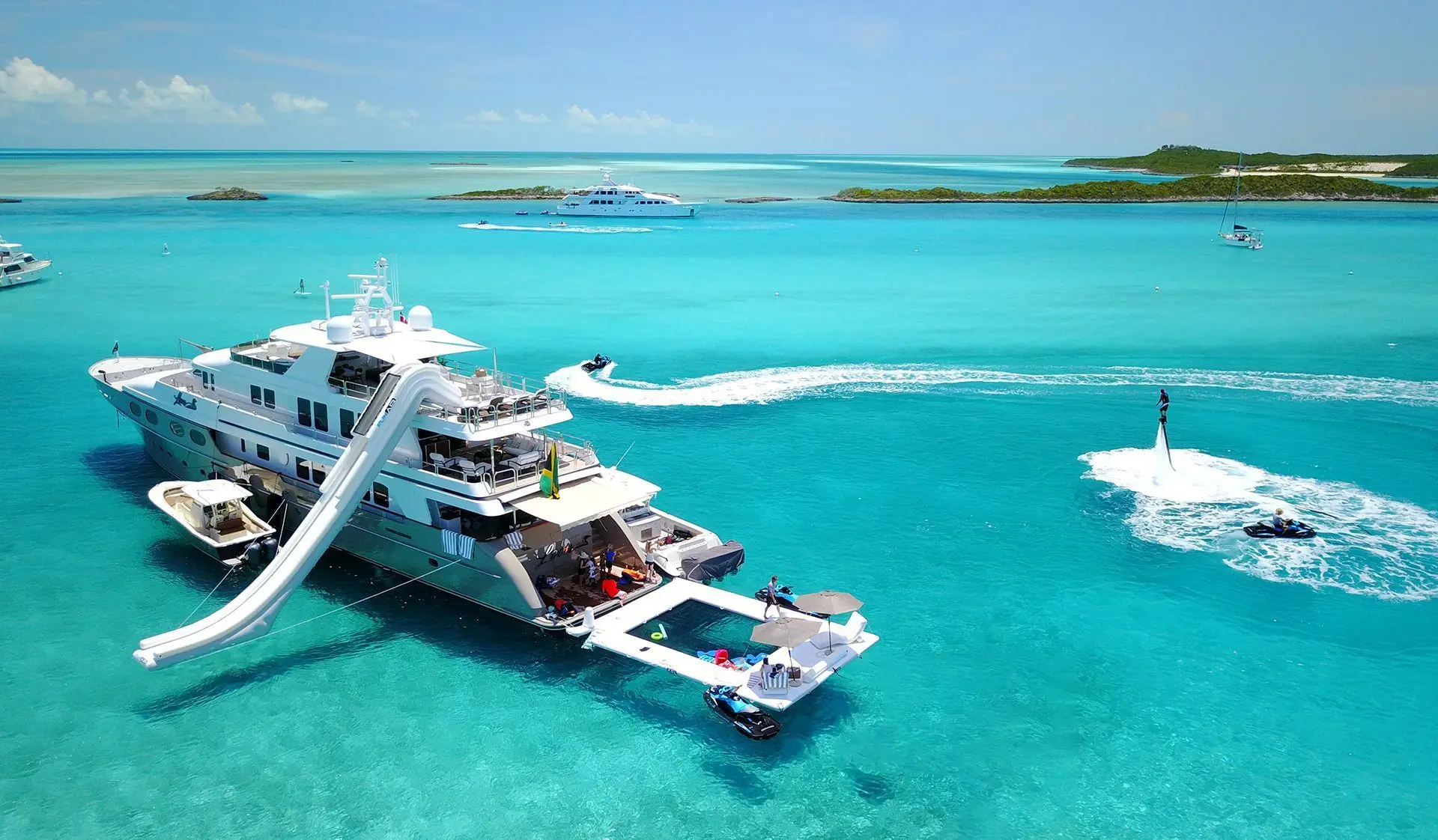 We have two charter clients returning just because of our FunAir Beach Club Sea Pool. Guests love the additional space it provides to lounge out on the ocean, and the safety of being able to jump straight into the netted pool. The owner even said how amazing it is.
Captain Paul Clarke, MY Loon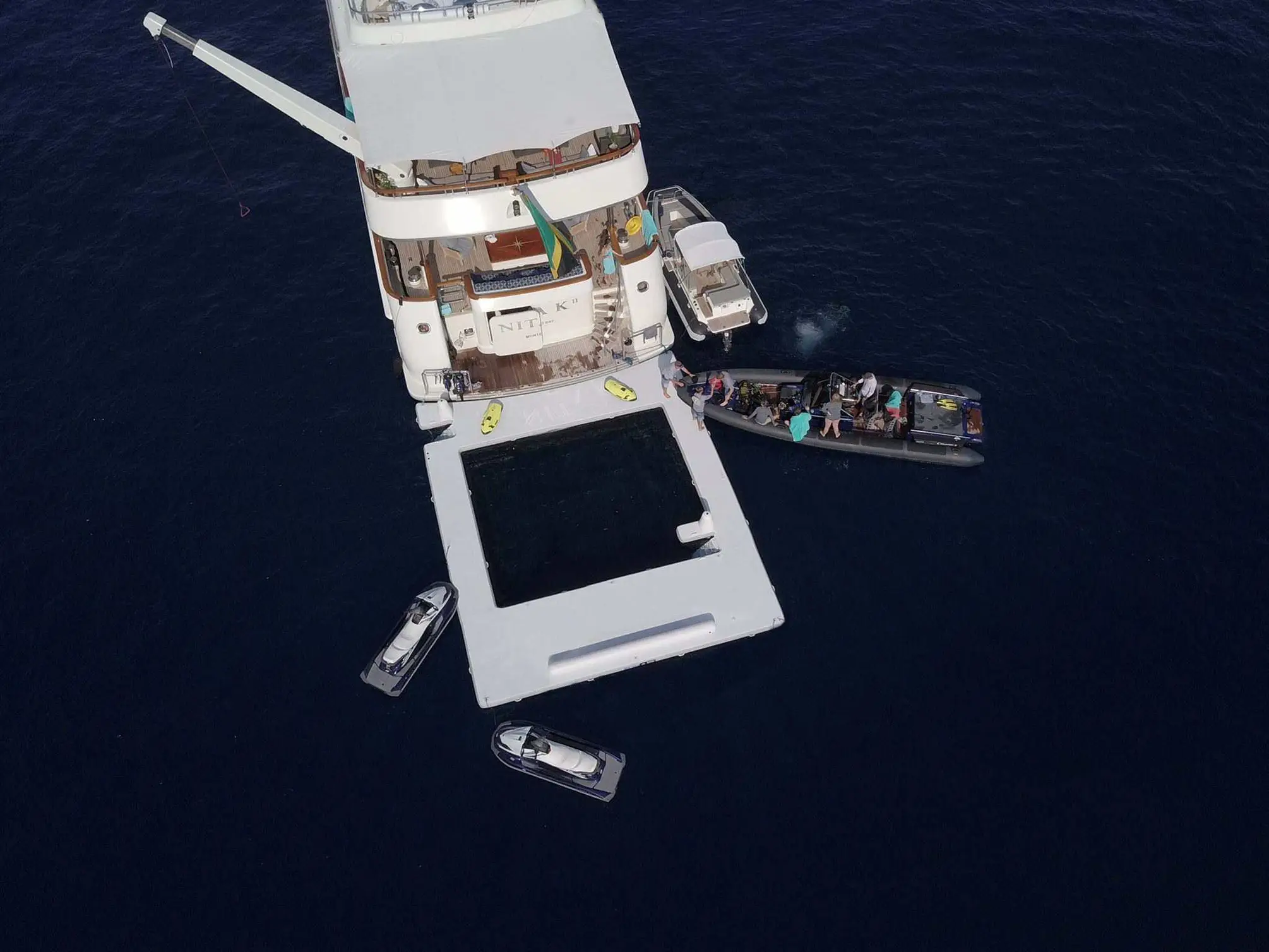 This is so much more than a cool toy. After seeing 10 children and 6 adults around our Beach Club Sea Pool with Tenders, Jet ski's and SeaBobs, I realise it also has a much bigger safety function. The charter guests love it and have become so much more relaxed when the kids are in the water. What a game changer.
Captain Brian Muston, MY Nika K II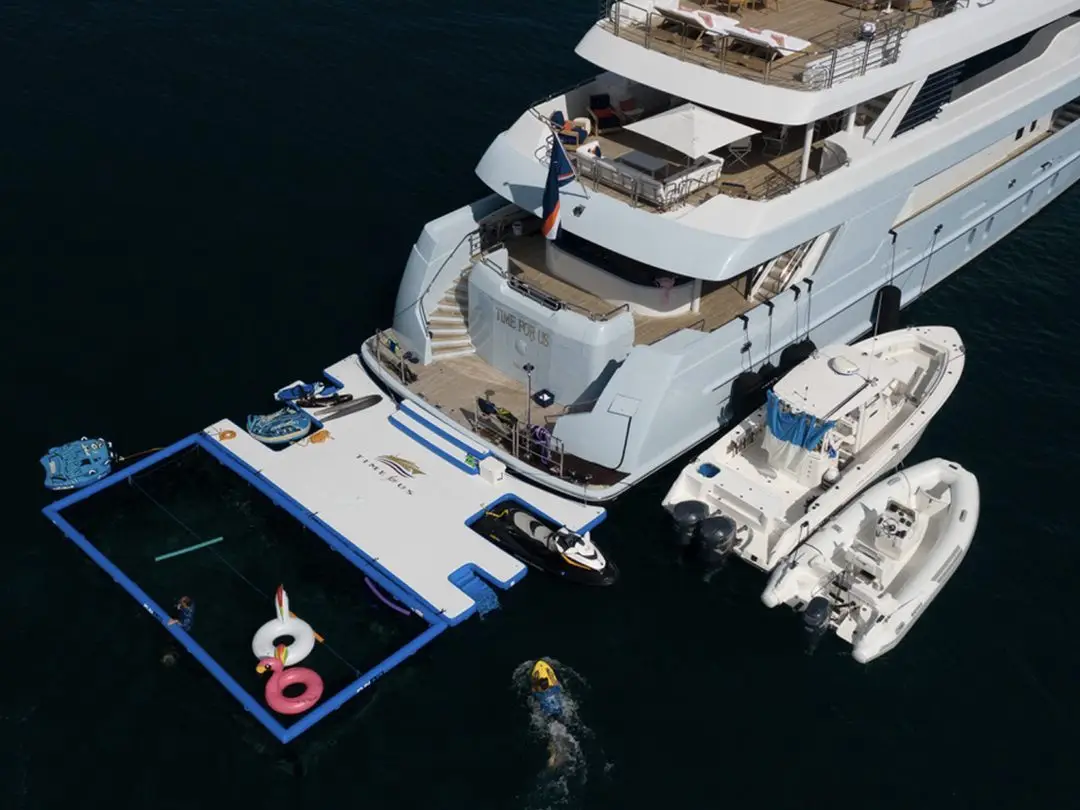 The Netted Sea Pool is a huge plus factor for children and adults who are less comfortable in the water and eliminates a lot of the perceived risks that guests find when swimming in the open ocean. I wish we had this setup years ago and I wouldn't hesitate to get it again on the next yacht I captain.
Captain Scott Ellison, MY Time For Us
Watch our awesome Sea Pool videos
About this video
A day in the life of the FunAir Sea Pool on board superyacht Loon
Take a look at this day in the life of a FunAIr Sea Pool on board luxury superyacht Loon, from set up in the morning, to set down in the evening, and a whole lot of fun in between.